REALIZE YOUR PROJECT!
CONTACT US NOW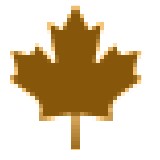 REALIZE YOUR PROJECT!
CONTACT US NOW
AN IMPRESSIVE CENTRAL PIECE
The main staircase of your house, too often forgotten when it comes to decor, has the power to brighten up your home.
---

We use a central support allowing you to create a pure and simple decor while achieving stability and sturdiness.

We perfectly combine wood and steel for a modern and timeless decor. We therefore arrange your stairs with the ramps of your dreams.

With finishing studs on your stairs, draw the eye directly to your new impressive, custom stairs.
STAIRS AND RAILINGS
CUSTOM WOODEN STAIRS
Customize your project with our wide variety of materials and shapes.
Create an impressive room composed of stairs and railings to your image.
Match any material to create an impressive look that comes straight out of your dreams to charm your guests.
100% PERSONALIZED LAYOUTS

Choose the railings you like and that will complement your decor to perfection. From sturdy metal to tricky iron wires, the choice is yours.

Choose from several choices of 200-500 year aged wood that have a wide variety of grain and veining or with a lot of imperfections.

Choose the width of steps and railings to create even more unique looks that reflect your image.




AWESOME AND

UNIQUE PRODUCTS
The staircase of your dreams is within reach. We can create custom made stairs that really suits you.

Whether you opt for a modular or floating staircase, your unique piece will be highlighted in your decor.

Several types of wood are available to you. Whether you prefer oak, maple, rustic maple or black walnut, we have what you need.

Accent the distressed wood of your stairs with a touch of epoxy. You can let your creativity choose between a smoked, 3D, transparent, opaque or even metallic finish.

Combine the rustic with the modern. The wood will go perfectly with the steel of the central stringer with modular connection and will give a minimalist effect.
MATERIALS QUALITY
Reach the heights of aesthetics with timeless stairs and stair railings.
The quality of the materials ensures unparalleled durability and a look that will never go out of style.
AN IMPRESSIVE COMPOSITION

Custom made for you, we are able to offer you unique and high-end pieces.

We work with Canadian woods and all our products are made in Quebec.

The proximity, durability and aesthetics of our products make them both ecological and elegant.
TESTIMONIALS FROM OUR CUSTOMERS
A big thank you to Mickael for his professional service. He guided us and gave us the best advice to create our custom countertop/island project. I am very satisfied and I recommend Concept M Rustique for any project.
Mikayla B
I went to visit the showroom and I succumbed to the charm of this magnificent table, professional service and quality furniture.
Sylvie T
I went to buy a custom bed frame. I have to select the wood slab and design directly with the owner. The experience was excellent, the customer service and attention to detail is second to none. I highly recommend, their product is unique and the finish is remarkable!
Jeremie P
REALIZE YOUR PROJECT!
CONTACT US NOW